February GoList: The Best Things to do with Long Island Kids this Month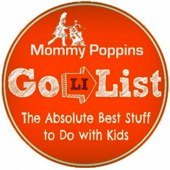 It might be the shortest month of the year, but there's certainly no shortage of things to do on Long Island with the kids in February. From celebrating the Super Bowl with chocolate and finding out what Holtsville Hal has to reveal on Groundhog's Day to learning some cooking skills and maple sugaring, mom and dad can find plenty of events and activities to keep the kids occupied during the cold weather. So bundle up and enjoy!
And as always, be sure to check out our Long Island Events Calendar, which is constantly being updated with new and exciting activities throughout the month.
Sunday Seatuck Family Nature Club
Suffolk County Environmental Center
February 1, 1pm-2pm
Kids can learn about animals, nature and the environment at these free programs.
Super Bowl Sunday Workshop
Chocolate Works of Bellmore
February 1, 1:30pm
Kids will decorate their own chocolate jersey, make a chocolate covered item on our conveyor belt, and have a super sweet time. 
Groundhog Day Prediction with Holtsville Hal
Holtsville Ecology Site
February 2, 7am
Join in to see what Holtsville Hal predicts over free hot chocolate. 
Hot Cocoa & Marshallows
Stony Brook Village Center
February 4, 10:30am
The Hot Cocoa & Marshmallows! Children's Authors Series is for children ages 3-5 and will feature sing-a-longs, storytelling and a craft activity.
Kids in the Kitchen
Long Island Children's Museum
February 6, 11:30am-12pm
Helping in the kitchen is a great learning tool as children practice measuring ingredients, following directions and building their vocabulary. 
Children's Valentine's Day Planting
Hick's Nurseries
February 7, 11am-4pm
Children are invited to stop by the Main Greenhouse to plant a small house plant for Valentine's Day.
The Tooth Fairy Visits The Whaling Museum
The Whaling Museum and Education Center
February 8, 12pm-3pm
In celebration of National Children's Dental Health Month, Huntington Bay Dental presents "TOOTHPALOOZA" – a fun-filled family day of teeth exploration.
Hula Hoop Fitness for Kids
Central Islip Recreation Center
February 12, 6pm-6:45pm
In this class, there's a healthy twist on one of America's favorite pastimes. 
Bird Feeder Craft
Garvies Point Museum and Preserve
February 14, 10am-3pm
Make your own bird feeder using recycled materials so you can enjoy observing feathered friends all year long.
Magic Carpet Show
Tricky Business
February 15, 11am
Children ages 4 and up are invited to this special show put on by a troupe from Tricky Biz magic shop. 
Harvest Maple Syrup
Science Museum of Long Island
February 17, 10am-3pm
Try your hand at tapping trees, collecting sap, and boiling it down to a sweet and sticky treat. 
Baby & Me at CMEE
Children's Museum of the East End
February 24, 11:30am-12:30pm
Every Tuesday (when the Museum is closed to the public), moms, dads, and caregivers can meet other parents and discuss important parenting topics.
Teen Scene at Goat on a Boat
Goat on a Boat Puppet Theatre
February 27, 7pm-9pm
Teens 11-15 years can share music and videos, enjoy refreshments and a dance party. 
Princess Tea Party
Ballet Long Island
February 28, 1pm
See a performance on stage, then you can take your own photos with the Princesses before you enter The Tea Room for cupcakes, cookies, and more.