Long Island Kids' Activities December 8 and 9: Hanukkah Festivities Galore, the Vienna Boys Choir, and the Nutcracker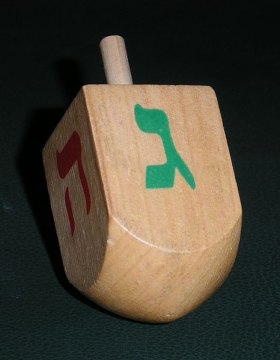 Hanukkah starts this weekend, and Long Island is in full celebration! You'll find menorah lightings all over town, menorah parades, and parties, parties, parties: There's a Chanukah Wonderland in Merrick, a Chanukah Spectacular in Plainview, and the Hanukkah Happening in Huntington, just to name a few. Check out our guide to the Island's Hanukkah happenings for even more lighting events and celebrations. There are also a few Nutcracker productions this weekend, and the Vienna Boys Choir is performing in Westhampton. What a festive weekend!
Saturday
The Nutcracker
Islip Town Hall west
3 and 7pm
$79, $39, 25; group rates available          
Sugar Plums are dancing and the mice are stirring... Come enjoy Ballet Long Island's annual holiday classic, The Nutcracker. This full-length ballet production, featuring professional dancers and local classical ballet talent of all ages, is a favorite for family holiday tradition.
The Nutcracker in a Nutshell
Islip Town Hall West
1:00pm - 2:00pm
$79, 39, 25; group rates available              
Long Island 's Nutcracker in a Nutshell, a shorter 55-minute version of Tchaikovsky's timeless holiday classic The Nutcracker, with professional dancers as mice, soldiers, dolls, angels, snowflakes, and the Sugar Plum Fairy.
Santa at the Hatchery
Cold Spring Harbor Fish Hatchery & Aquarium
11:00am - 3:00pm
general admission          
Visit with Santa and make holiday ornaments to hang on the Hatchery's Christmas tree.
Great Menorah Car Parade and Menorah Lighting
Procession begins at the Merrick Golf Course; Menorah lighting at the Merrick LIRR station
7-8pm
Free
Join the sixth annual Menorah Car Parade, led by two limos with car menorahs. The parade will be followed by a lighting of a 12-foot menorah. There will be hot latkes, music, and dancing.
Menorahcade and Menorah Lighting
Parade will leave from 13 Woods Lane, East Hampton; lighting at Herrick Park
Parade 6:30pm; lighting 7pm
Free
There will be hot latkes and dreidels.
Sunday
Hanukkah Happening
Huntington Jewish Center
11:00am
Free      
Come celebrate with your family at the Huntington Jewish Center Hanukkah Happening, Sing along with Cantor Gordan in the Main Sanctuary. Children's crafts, teen fun, hot dogs, latkes, donuts, drinks, gift & book fair, raffle tickets, and much, much more.
Vienna Boys Choir
Westhampton Beach Performing Arts Center
7:30pm
$85, $70, $55     
Angels have nothing on the Vienna Boys Choir! Capture all of the enchantment and joy of the holidays as these young fellows raise their glorious voices in magnificent harmony. Their highly diverse, crowd-pleasing repertoire includes classical masterpieces, beloved pop songs, medieval chants and holiday favorites. This is truly a special occasion for the whole family to enjoy.
Chanukah Wonderland
Clubhouse at the Merrick Golf Course
1-3pm
Suggested donation: children $7, families $18
Fill the world's largest "Coin-Orah," decorate doughnuts, check out a latke-making demo, make Hanukkah sand art, make edible dreidels, paint a wooden menorah, face painting, and more.
Fire on Ice
Whole Foods parking lot
Jericho
3:30pm
Free
Watch the carving of a 6-foot ice menorah by sculptor Mark Mckenzie; plus hot latkes, chocolate gelt, doughnuts, hot coffee, live music, crafts and activities for kids. Lighting of menorah at 4:15.
Chanukah at Hot Skates
Hot Skates
Lynbrook
6-8pm
$10
A family Hanukkah party with skating, a menorah lighting, doughnuts, dreidels, and hot dogs.
Festival of Lights
Long Island Children's Museum
Garden City
1-3pm
$3 with museum admission (LICM members $2)
Learn about the history and traditions of Hanukkah and why people light candles on a menorah, and make your own hand-painted wooden spool menorah.
Chanukah Spectacular
ShopRite of Plainview
5:15-7pm; 5:45-7:30pm
Free
Starring Xia Di, world-famous acrobat; and including a LEGO menorah-building contest, Hanukkah crafts, pizza, doughnuts, and more.
Saturday and Sunday
The Nutcracker
Guild Hall
East Hampton
Saturday, December 8, 2012 at 1 pm and 7 pm
Sunday, December 9, 2012 at 2 pm
Tickets for The Nutcracker in advance are $20 for adults and $15 for children under 12 years of age for orchestra seating. The day of the performance tickets will be $25 for adults and $20 children under 12. Premium orchestra, box seats and group rates are also available.
Hampton Ballet Theatre School Presents their fourth annual production of Tchaikovsky's Nutcracker at Guild Hall. Perfect for all ages, the students of HBTS will show a land where angels, snowflakes and flowers dance and Clara saves the Nutcracker Prince from the evil Mouse King.