Long Island Kids' Activities November 10 and 11: ImaginOcean, Disney on Ice, and DIY Rockets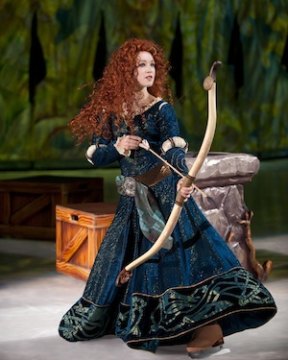 Long Island is slowly trying to get back to normal (as much as it can) following Sandy (for ways you can help, click here), and you'll find events and activities slowly coming back. This weekend you'll find a DIY rocket workshop at the Children's Museum of the East End, a drumming workshop at the Long Island Children's Museum, ImaginOcean playing at the NYCB Theatre at Westbury, and Disney on Ice at Nassau Coliseum. Plus, the weather is supposed to warm up a bit to melt all that snow out there....
Saturday
DIY Rocket Day
Children's Museum of the East End
Bridgehampton
11:00am - 12:30pm
Nonmembers $15 (includes admission), members free       
Activities include:
Soda Straw Rocket
Make a soda straw rocket out of regular office paper and tape. Launch with one breath.
Stomp Rocket:
Take it to new heights! This rocket is made from paper, a manila folder and a plastic bag for a parachute. Launch by jumping on a two-liter soda bottle.
Soda Bottle Rocket:
To the tops of trees and beyond, launch one- and two-liter soda bottles using a bicycle pump on homemade launching stations. Lots of variations to try!
Mommy and Me Art Class
Children's Museum of the East End
Bridgehampton
1:00pm - 2:00pm
Drop-in $35 (six-week session $205) 
Children will be introduced to many new methods of expression such as construction, printmaking, watercolor, ceramic and collage.
Sunday
John Tartaglia's Imaginocean
NYCB Theatre at Westbury
1:00pm
$29.50-$39.50
John Tartaglia's ImaginOcean is a magical undersea adventure for kids of all ages. Tank, Bubbles, and Dorsel, three best friends who just happen to be fish, are about to set out on a remarkable journey of discovery. And it all starts with a treasure map. As they swim off in search of clues, they'll sing, they'll dance, and they'll make new friends, including everyone in the audience. Ultimately they discover the greatest treasure of all: friendship. Jam-packed with music ranging from swing to big band, John Tartaglia's ImaginOcean is a blast, from the first big splash to the last wave goodbye.
Drumming up Fun
Long Island Children's Museum
Garden City
2:30pm - 4:30pm
Free with museum admission
November is International Drum Month! Drums are the world's oldest instruments and come in all shapes, sizes and sounds. Have some fun with drums as we assemble our own hand drums to celebrate this special month.
Saturday and Sunday
Disney on Ice: Rockin' Ever After
Nassau Veterans Memorial Coliseum
Uniondale
11:00am
$25-$165        
In a new twist on fairy-tale fun, favorite Disney characters compete to be the next superstar in comical segments leading up to the tales of show-stopping princesses – Ariel, Rapunzel, Belle, and Merida from Disney•Pixar's Brave in her ice debut!