Long Island Kids' Activities October 26 & 27: Halloween Family Day, Spooky Walk, Ghostly Gala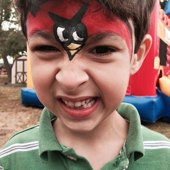 This weekend is all about Halloween celebrations. Check out Henny the Clown at the Halloween Family Day at The Walt Whitman Birthplace. Go on a spooky trail walk at the Clark Botanic Garden. The Long Island Children's Museum serves up lots of ghostly fun at its annual gala. Learn about the plight of Ichabod Crane during the performance of the Legend Of Sleepy Hollow at the Sands Point Preserve. Head to the Sweetbriar Nature Center for a spooky spin on stories, crafts, and nature walks. Venture out east and head to the Fire Island Lighthouse to listen to eerie tales. As always, check our events calendar every day for fun activities for the family. Don't forget to check out our current giveaway: $150 worth of Target boys and girls clothing and a $100 gift card.
All Weekend
Fall Fair - Roslyn
This two day fair at Buckley Country Day School features rides, games, activities, crafts, food, and pumpkin patches.
Saturday, October 26
Halloween Family Day - Huntington Station
The Walt Whitman Birthplace State Historic Site hosts this event, which features an appearance by Henny the Clown, costume contest, face painting, candy, and raffles.
Haunted Hatchery - Cold Spring Harbor
Head to the Cold Spring Harbor Fish Hatchery & Aquarium to get a glimpse of black catfish in the outdoor ponds, and pumpkin seed sunfish in the aquarium tanks. Kids are encouraged to come dressed in costumes.
Spooky Walk - Albertson
This haunted trail walk at Clark Botanic Garden features live music, food, and over 100 live actors.
Ghostly Gala - Garden City
This annual favorite at the Long Island Children's Museum features a costume party, face painting, crafts, and a puppet show.
Halloween Spooktacular - Smithtown
The Sweetbriar Nature Center is the place to be for spooky stories, creepy crafts, a ghostly garden, and a night time nature walk. Meet Halloween animals at the Not So Spooky Trail.
Ghost Stories & Legends Of Fire Island - Fire Island
At the Fire Island Lighthouse, listen to tales of eerie happenings along the Barrier Beach.
Sunday, October 27
Halloween Fun Festival - Cold Spring Harbor
Meet wandering ghostly historical figures at the Cold Spring Harbor Whaling Museum. Touch all things icky, dissect owl pellets, and make Halloween crafts.
Family Music Series: Legend Of Sleepy Hollow - Port Washington
This performance at the Sands Point Preserve illustrates the plight of the school teacher, Ichabod Crane, who gives singing lessons to women in the Dutch community of Tarrytown, New York during the early 19th century.
Spooktacular Halloween Yoga Celebration - Roslyn
At The Roslyn Theater Company, kids enjoy Halloween yoga poses, games, and stories. Come dressed in a costume.