Long Island Summer Day Camps Open Houses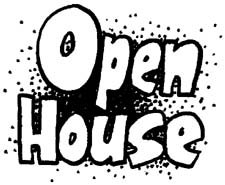 If you're like me, you want to enroll your child in day camp this summer, but it's only February, and you're quite frankly just focused on school lunch and afterschool activities and everything else going on in the here and now. And meanwhile, you're learning that camps have started their open houses in January and are filling up and all of your kids' friends are already enrolled for the summer. Worry not! Summer camps across the Island are still holding open houses. Below, a sampling; and check out our Camps Guide for all the information you need for selecting a Long Island day camp. 
Crestwood Country Day Camp & School
Next open houses: All Saturdays and Sundays 11am–3pm
Future Stars Summer Camps
Next open house: Saturday, March 9th 10am-2pm, in the Clark Athletic Center; College at Old Westbury
Hofstra University
Next open house: Sunday, April 7, noon–2 pm at the Physical Education Center
LIU Post Summer Day Camp
Next open houses: Saturdays, March 9 and 23, and April 6 and 20, 10am–1pm, at Hillwood Commons. Call 516-299-4004 to RSVP. In the event of snow, call 516-299-2000 or visit www.weatherclosings.com for open house cancelations.
Usdan Center for the Creative and Performing Arts
Next open houses: Sunday, March 17th, Sunday, April 21, Sunday, May 19th.
Camp Jacobson at Robin Hood: Next open houses: March 17 10am–2pm, April 21 10am–2pm
Park Shore Country Day Camp: Next open houses: Every Saturday and Sunday 12–3pm
Coleman Country Day Camp: Next open houses: Every Sunday 1–4pm
Camps R Us: Next open houses: Baldwin: Sunday, March 10, 3pm; Bellmore: Sunday, March 17, 10am; Farmingdale: Saturday, March 9, 10am; Hicksville: Saturday, March 9, 12:30pm; Northport: Saturday, March 9, 3pm; Valley Stream: Sunday, March 10, 12:30pm
Young People's Day Camps of Nassau: Next open house: Saturday, March 2, 11am–2pm, at Massapequa Bowl, 4235 Merrick Rd., Massapequa
Young People's Day Camps of Suffolk: Next open houses: Saturday, March 2 and 16, 12–2pm, at Centereach Lanes, 40 Horseblock Rd., Centereach
Kenwal Day Camp: Next open houses: Every Saturday and Sunday March–June 12 noon–4pm