Suffolk County Parks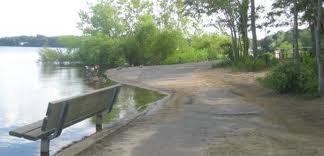 Spring is finally here and what better way to celebrate than an afternoon at one of Suffolk County's many parks. From day trips that include hiking, horseback riding and fishing, to overnight ones at one of the many parks that offer camping, you are sure to have a terrific time with some much-needed outdoor family fun. 
Cathedral Pines County Park
Yaphank-Middle Island Road
Middle Island, NY
631-852-5500
Cathedral Pines County Park is 320 acre site which is situated on the waters of the Carmans Rivers.  There are plenty of camping options here, including club camping (10 or more) and family camping, with 10 sites that include water and electric hookups. There are picnic sites and the George Broome Memorial Activity Building is also available. Adjacent to the park is the Pines Nature Preserve, a popular site for hikers and photographers. Activities include hiking, camping, mountain biking, bridle paths, picnicking.
Cedar Point County Park
East Hampton, NY 11937
631-852-7620
Cedar Point Park has 607 acres with views of Gardiner's Bay.  It offers individual and organized group camping areas with picnic areas, boat rentals, nature trails, vehicular access to the outer beach (with permit only), licensed hunting for waterfowl (in season), surfcasting for bass and bluefish. There is also a general store and snack Bar.  Come and watch a family movie on the lawn Saturday nights behind the store!  Attractions include fishing, hiking, picnicking, camping, playground, rowboat rentals, bicycling, saltwater fishing, scuba diving, hunting, outer beach access.
Cupsogue Beach County Park
Dune Road
Westhampton, NY, 11977
631-852-8111
Cupsogue Beach Park is a 296 acre barrier beach park that offers lifeguard-supervised swimming, sun-bathing on white sand beaches and some of the finest saltwater bass fishing to be had on the Island. There are food concessions, restrooms, first aid center, showers and changing rooms available at Cupsogue's pavilion. Attractions include swimming, fishing, scuba diving, camping, outer beach access, food concession, restrooms, showers and special events in season.
Gardiner County Park
Montauk Highway
Bay Shore, NY, 11706
631-854-0935
At one time Gardiner County Park was part of the historic Sagtikos Manor Estate, but is now a 231 acre nature-oriented public park on the Great South Bay. There are nature trails, fitness trails, hiking and restrooms.
Indian Island County Park
Riverhead, NY
631-852-3232
Indian Island is a 275 acre park that is popular for its camping with trailer and tent campsites open to organized groups, individuals and camping clubs. Restrooms, shower facilities, picnic tables, grills and benches with a view of Flanders Bay make this site one of the best picnicking sites in Suffolk
County.
Robert Cushman Murphy County Park
Old River Road
Manorville, NY 11949
631-854-4949
Robert Cushman Murphy Park is a favorite for hiking and bird watching. Rare coastal pond habitat provides professional scientists with opportunities to conduct important biological experiments. There is a wide variety of fish that can be caught in the 60 acre Swan Pond, including large bass, yellow perch and blue gill. This park is the county's first natural park and offers fishing, boating, hiking, and a biological research center.
Lake Ronkonkoma County Park
Lake Shore Road
Ronkonkoma, NY 11779
631-854-9699
This scenic park offers a variety of recreational opportunities to the public. There is a fishing area with a handicapped accessible fishing pier, baseball fields, handball courts, basketball courts and a picnic area.
West Hills County Park
48 North High Hold Drive
Huntington, NY 11743
631-854-4423 (Park Office)
The historic Walt Whitman Trail to Jayne's Hill (Long Island's highest peak) wind through this popular forested park. Wild Mountain Laurel, Moccasin Flower, several fern species, salamanders, turtles, chipmunk, squirrel and red fox are just some of the inhabitants and fauna you might see. Attractions include hiking, youth group camping, picnicking, playground, meeting hall, bridle paths, dog run and horseback riding facility.
Blydenburgh County Park
Veterans Memorial Highway
Smithtown, NY 11787
631-854-3713
This 627-acre park offers hiking, fishing, horseback riding, playground, camping and has rowboat rentals.
Lakeland County Park
Johnson Avenue
Islandia, NY 11722
631-853-2727
This fully accessible facility, designed for the disabled and their families, includes a nature trail-boardwalk over the waters of the Connetquot River where you have unique views of wetland vegetation, waterfowl and fish.