Free Outdoor Movies on Long Island for Kids This Summer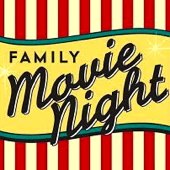 Once the summer sun sets, it creates the perfect starlit backdrop for enjoying movies outdoors. Bring a blanket or lawn chairs and a few snacks, and snuggle up with the kids for some wholesome family entertainment.
No lines or expensive tickets—these family-friendly screenings are free. Seating is on a first-come, first-served basis, so arrive early. Before heading out, be sure check each venue's website for up-to-date information on possible weather-related cancellations.
For more family-friendly activities, check out our Event Calendar and our Summer Fun Guide.
Nassau County
Saturday Nights on the Beach
Various Long Beach beaches
Movies or children's concerts every Saturday through Sept. 5, including Ghostbusters, The Lego Movie, Cars and more. No movie on July 4. Click here for updated information.
Movies by Moonlight
Harry Potter and the Sorcerer's Stone
Allen Park, 45 Motor Ave., Farmingdale
July 8 at 8pm
Frozen
Marjorie Post Park, Unqua & Merrick Roads, Massapequa
July 18 at 6:30pm
Pre-movie festivities including a sing-a-long. Frozen will be shown at dusk.
Cinderella
Syosset-Woodbury Community Park, 7800 Jericho Tpke., Woodbury
August 5 at 8 p.m.
Movies at Cedar Creek
Cedar Creek Park
3340 Merrick Road, Seaford
Bimonthly July 7-August 18, including The Lego Movie, Night at the Museum, Despicable Me and more.
Movies by the Bay
Sea Breeze Park
11 Richmond St., Freeport
Fridays, Jul 10-August 14, including Home, The Book of Life, Big Hero 6 and more. Free popcorn included.
Movies at Nickerson Beach
880 Lido Blvd., Lido Beach
Six movie screenings through August 16, including Willy Wonka, Shark Tale and more.
Lakeside Movie Night
Eisenhower Park, Lakeside Theater, 1899 Hempstead Tpke, East Meadow
Screenings every Thursday night at through August 20, including Earth to Echo, The Box Trolls, Mr. Peabody & Sherman and more.
Christopher Morley Morley Movie Night
Christopher Morley Park, 500 Searingtown Road, Roslyn
Screenings of Cloudy with a Chance of Meatballs and Jumanji in July and August.
North Woodmere Movie Night
North Woodmere Park, Hungry Harbor Road, Valley Stream
Screenings of The Lorax and Goonies in July and August.
Movies on the Lawn Series
Madison Theatre at Molloy College, Rockville Centre
Weekly screenings on Friday Nights, including Space Jam and Spider-Man.
Suffolk County
Movies on the Village Green
361 Main Street, Farmingdale
Thursdays at dusk
Big Hero 6 on July 9, Paddington on July 16, Home on July 23, Dragons 2 on July 30, Penguins of Madagascar on August 6, Guardians of the Galaxy on August 13, and Mall Cop 2 on August 20. Free popcorn. Bring lawn chairs and/or blankets.
Town of Babylon Movie Series
Town Hall Lawn, Lindenhurst or Tanner Park, Amity Harbor
Every other Monday starting July 6 - August 13 (Rain dates on Tuesday) Movies begin at dusk.
Free
Movies on the Harbor
Harborfront Park, Port Jefferson
Screenings on Tuesdays at dusk, including Open Season, Hook, Paddington and more.
Movies on the Lawn Program
Heckscher Park, Huntington and Crab Meadow Beach, Northport
Regular and drive-in screenings will be offered throughout the summer at various Town of Huntington beaches.
Originally published June 2014