Hurricane Sandy, Still Recovering on Long Island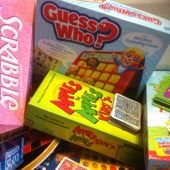 As you can see, in the wake of Hurricane Sandy our site has been pretty slim this week. Some of our bloggers were lucky enough to emerge from the storm unscathed, but many are dealing with lengthy power outages and at least one blogger has sustained significant damage to her home. Most of Long Island is still without power and I'm hoping you are all safe, and that the worst you are coping with is an intense overload of board games.
We aren't posting about events this weekend, as most businesses and areas are still without power at this time. If the power comes back up, please share news with us on fun things to do in our comments section, or on our Facebook page. I've included a few links below to help weather the wait. Please be safe everyone.
Our first recommendation is all business--some general and local info. The FEMA website has loads of information about hurricane safety. For local info on what to expect in your area, check out Suffolk Web Government Information. To find out who has the power, the Long Island Power Authority has information about whose lights are on across the region.
One of our sister sites, Mommy Poppins New Jersey, has also been quiet this week, as they were hit hard by the storm. Parts of New York have been similarly affected, but Mommy Poppins New York has managed to keep us updated on NYC news all week from the safe haven of uptown. You can find out how others on the East Coast are doing post-hurricane on Mommy Poppins Connecticut or Mommy Poppins Boston, or peruse Mommy Poppins LA if you need a break from Sandy.
And if you have had it with UNO, Life and Sorry, check out our ever popular 99 Sensory Activities For Any Child. It has tons of unique ideas that will keep your kids occupied and may just be the trick for cooped up kids.
Be safe and be well.
Tags: