Long Island Kids' Activities January 12 and 13: Jack Hanna's Into the Wild, Shabbat Stop, and Flying Model Competition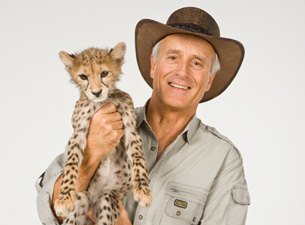 Jack Hanna's in town this weekend (LOVE that guy!) at the NYCB Theatre at Westbury. Also going on: A fun family day at the Sid Jacobson JCC called Shabbat Stop, including a concert from Mama Doni, Disney on Ice at the Nassau Coliseum, a Family Adventure at the Connetquot River State Park Preserve, and a fun Flying Model competition at the Cradle of Aviation Museum. As always check out events calendar every day for fun activities for the family.
Saturday
Jack Hanna's Into the Wild
NYCB Theatre at Westbury
1:00pm
$49.50-$59.50   
Don't miss Jungle Jack's Into the Wild Live, featuring nationally syndicated television star Jack Hanna, with many of his favorite animal friends, as well as fascinating and humorous stories and footage from his adventures around the world. Everyone from the youngest child to the oldest adult will be entertained and inspired.
Shabbat Stop
Sid Jacobson Jewish Community Center
East Hills
2:00pm - 5:00pm
Free      
A day of fun, music, food, culture, and film at the Sid Jacobson JCC. There will be stories, face painting, family games, open play, a scavenger hunt, a film, arts and crafts, and a concert from Mama Doni. Check the website for a schedule of events.
Super Science Focus: It's All in the Angles
Maritime Explorium
Port Jefferson
1:00pm - 5:00pm
$5 per person   
Design a "rooftop" to withstand a winter snowstorm.
Family Adventures: Deer Detectives
Connetquot River State Park Preserve
Oakdale
2:30pm - 4:00pm
$4, children $3, under 3 free      
Where have all the deer gone? Indoors we will become deer detectives as we explore the ways of the white-tailed deer. Outdoors, we will put our knowledge to the test and search for the clues that the deer have left behind. Reservations are required.
Flying Model Competition
Cradle of Aviation Museum
Garden City
9:00am - 3:30pm
Free with admission      
Form teams consisting of 3 students and build a balsa wood airplane. Competition includes 4 flying tasks requiring team effort and expertise in flying agility and landing. Trophies and prizes will be awarded. Pre-registration required.
Sunday
Free Crafts for Kids
The Cupcake Corner
Garden City
11:00am - 3:00pm
Free      
Make a craft at this bakery/cafe. Craft takes 15-45 minutes to complete, depending on the age of the child.
Saturday and Sunday
Disney on Ice: Treasure Trove
Nassau Veterans Memorial Coliseum
Uniondale
Saturday: 11am, 3pm; Sunday: 1pm
$25-$165             
Disney's latest ice spectacular features Snow White and the boys, Cinderella, Tiana, Rapunzel and Flynn, Mulan, Jasmine, Alice and Wonderland, Peter Pan and Tinkerbell, the Lion King, and more!