Long Island Kids' Activities January 5 and 6: "Simple Gifts," "Blue's Clues Live," and Trout Birthday Party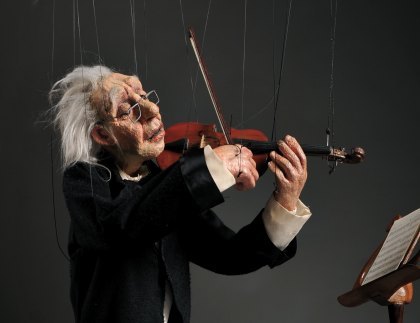 Happy New Year! As we settle back in to life as usual following the holidays, kids (and parents) may experience a small let-down. Never fear, there are plenty of activities going on around the Island to keep the kids entertained and spirits up. There's a beautiful marionette show at the Tilles Center, a few nature activities at a couple of state parks in Suffolk County, and a trout birthday party at the Cold Spring Harbor Fish Hatchery. Enjoy, and we wish you a healthy, happy new year.
Saturday
Family Adventures: First Walk of the New Year
Caleb Smith State Park Preserve Nature Museum
Smithtown
10:00am - 11:00am
$4, children $3. under 3 free      
Start the year off right with a pleasant walk in the park's winter wonderland. Please dress for the weather. Reservations are required.
Blues Clues Live
Showplace at Bellmore Movies
11:00am
$10        
See a live performance with Blue and his friends, and meet the actors after the show.
Sunday
Fun for Kids: Creature Creations
Connetquot River State Park Preserve
Oakdale
1:30pm - 3:00pm
$4, children $3, under 3 free      
Learn about the flashy feathers, fancy feet, and other oddities that help Long Island animals survive, and then invent your own species. Reservations are required.
"Simple Gifts" performed by the Cashore Marionettes
Tilles Center for the Performing Arts
Greenvale
2:00pm
$14, $22               
Featuring virtuoso, lifelike marionettes, Simple Gifts is a series of poignant scenes from everyday life set to music by such composers as Vivaldi, Strauss, Beethoven and Copland. Recommended for ages 8 and up.
Trout Birthday Party
Cold Spring Harbor Fish Hatchery & Aquarium
2:00pm
General admission         
Join us as we celebrate the hatching of our baby trout. Enjoy a piece of birthday cake and sing "Happy Birthday, Baby Trout!"